Bingsu Toppings: The Perfect Complement to Your Shaved Ice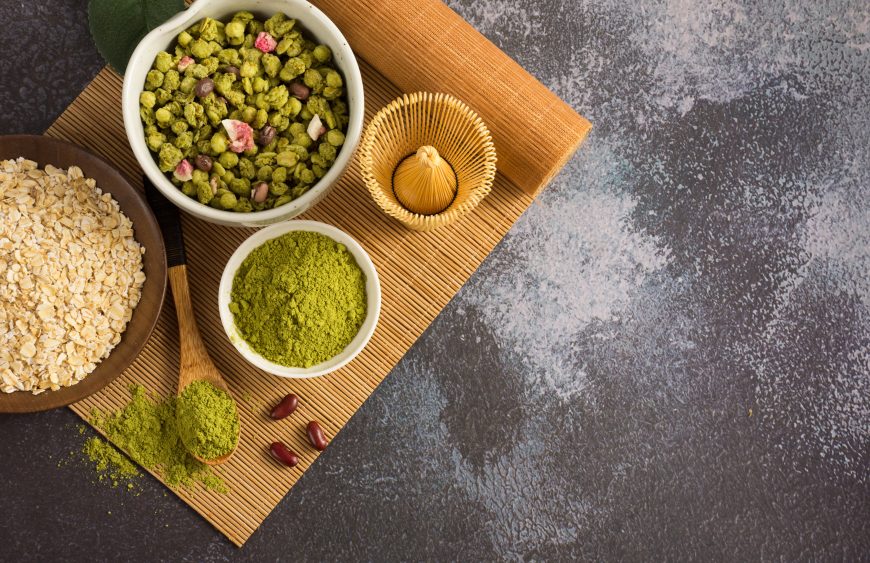 Bingsu, also known as Korean shaved ice, is a beloved summertime treat that is rapidly gaining popularity worldwide. The base of fluffy shaved milk ice creates a smooth and creamy base that provides the perfect canvas for creative and delicious toppings. This blog post will explore the world of Bingsu toppings – from fruits and syrups to creative combinations and homemade recipes. Discover how the right toppings can take your Bingsu from ordinary to extraordinary. When artfully combined, textures and flavors in perfect harmony. Much like the individual musicians in an orchestra unite to create a symphonic masterpiece, ingredients in Bingsu coalesce into a refreshing treat for all the senses. So let's dive into the vibrant world of Bingsu toppings!
The Basics of Bingsu
Bingsu originated in Korea as a shaved ice dessert, typically featuring sweet red beans and condensed milk. The term "Bingsu" literally means "shaved ice" in Korean. Unlike a snow cone or Hawaiian shave ice, Bingsu has a smooth, creamy texture from mixing shaved ice with milk or cream. The Yucoo Bingsu Machine perfectly shaves fine, fluffy snow ice to create the quintessential base for Bingsu.
Traditional toppings for Bingsu are red bean paste, condensed milk, and rice cakes. But the possibilities are endless! Fruit, syrups, cookies, cake and more can all create unique flavor combinations. The keys are balance and quality. Follow these tips when crafting your Bingsu masterpiece:
Start with a smooth, finely shaved milk ice base. The Yucoo machine specializes in this essential first step.
Choose 2-4 high quality, complementary toppings. Too many overwhelms; too few underwhelms.
Aim for varied textures – soft, crunchy, creamy. This contrast makes Bingsu extra interesting.
Consider flavor profiles and sweetness levels. Balance tart fruits with sweeter elements.
Now let's explore the diverse world of Bingsu toppings!
Why Toppings Matter
Toppings may seem like a minor accessory, but they actually play a leading role in the Bingsu experience. Each topping provides distinct flavors and textures that enhance and customize the dessert. Here are some key reasons that Bingsu toppings deserve star billing:
Transform the flavor – Bingsu on its own is a blank canvas. Toppings provide sweetness, tartness, spice, and more to create the overall flavor experience.
Add delightful textures – From juicy fruit to chewy mochi, crunchy nuts to smooth syrup, toppings provide mouthfeel and contrast.
Allow customization – With endless topping options, Bingsu can be tailored to satisfy any taste or dietary need.
Increase nutrition – Many healthy toppings like fruit, yogurt and nuts add nutritional value.
Elevate presentation – Vibrant and artful toppings make Bingsu a feast for the eyes as well as tastebuds.
When selecting Bingsu toppings, quality is key. Fresh fruits and homemade components make all the difference. And now, onto the fun part – the top toppings!
Popular Bingsu Toppings
Fruits
Fresh, ripe fruits are one of the most delightful and refreshing Bingsu topping options. Their sweetness provides balance while juices seep into the shaved ice to create tasty pockets of flavor. Some top fruits to consider:
Strawberries – Choose ripe, red berries. Slice large ones; leave smaller berries whole for a pop of juicy sweetness in every bite.
Bananas – Sliced bananas pair perfectly with chocolate or peanut butter Bingsu. For extra flavor, caramelize banana slices in a pan with butter and brown sugar.
Mango – Sweet, tropical mango adds color and complements yogurt or coconut Bingsu varieties.
Kiwi – A fun surprise topping, kiwi slices add a tangy twist. Or blend into a kiwi puree swirl.
Melon -refreshing melon cubes or balls infuse Bingsu with summery flavor. Watermelon, honeydew and cantaloupe are all delicious choices.
Syrups
Drizzles of fruity, chocolatey or sweet syrups melt over Bingsu to form irresistible pockets of flavor. Quality is important, so make your own or use all-natural brands. Recommended syrups include:
Chocolate – For chocolate lovers, swirl the cold Bingsu with thick fudge sauce, chocolate ganache or homemade hot fudge.
Strawberry – Mix diced strawberries into sweet strawberry sauce to add fruity flavor and striking color contrast.
Honey – For a natural flavor, drizzle raw honey over fruits, nuts or yogurt Bingsus.
Condensed milk – The traditional Bingsu topping adds rich sweetness to balance tart fruits or flavors.
Caramel – Swirls of caramel delight candy lovers and pair well with banana, pecan or brownie Bingsu varieties.
Nuts and Seeds
Nuts and seeds provide delicious crunch and texture contrast on Bingsus. They also add nutritional value with protein, healthy fats and fiber. Great nut and seed toppings include:
Almonds – Sliced or slivered almonds add tasty crunch and toasty flavor. Combine with berries or chocolate.
Pistachios – Chopped or halved pistachios offer color and nutty flavor. Pair with rose or orange zest.
Pecans – Chopped pecans complement caramel or pecan pie-inspired Bingsus.
Peanuts – Finely chopped peanuts work well in Thai tea or chocolate peanut butter flavored Bingsus.
Walnuts – Walnut halves or pieces add bold flavor and crunch. Delicious with maple or coffee Bingsus.
Cashews – Try creamy cashew butter as a topping for tropical fruit Bingsus.
Coconut – For crunch, sprinkle shredded coconut over tropical Bingsu varieties.
Traditional Korean Toppings
Stay true to Bingsu's origins with classic Korean toppings like:
Red bean paste – Smooth, naturally sweet red bean paste is the quintessential Bingsu topping. Made from cooked adzuki or red beans, it adds creaminess.
Rice Cakes – Chewy mochi or sliced rice cakes complement the soft ice.
Condensed milk – Sweetened condensed milk is a traditional topping that amplifies dessert flavor.
Injeolmi – These nutty, chewy Korean rice cakes add fun texture. Make them yourself or buy premade injeolmi.
Yucoo's Recommended Bingsu Toppings
Ready to try your hand at crafting Bingsu masterpieces? Here are some topping combinations that pair perfectly with the smooth, creamy milk ice base from Yucoo's innovative Bingsu machines:
Tropical Fruit – Mangoes, kiwi, pineapple, coconut flakes
Berries and Cream – Assorted berries, whipped cream, vanilla syrup
S'mores – Chocolate sauce, crushed graham crackers, marshmallows
Strawberries and Cream – Fresh strawberries, vanilla ice cream, condensed milk
Cookies and Cream – Crumbled cookies, chocolate sauce, cookie dough chunks
Mint Chocolate Chip – Chopped chocolate chips, mint syrup, chocolate shavings
Mix and match your favorites or get creative with unique topping combos!
Creative Bingsu Toppings Ideas
Beyond everyday fruits and classic toppings, creative ingredients can take Bingsu to new levels of delicious fun. Consider these unexpected items for your next Bingsu creation:
More Sweet Mix-Ins
Donuts– For a dessert overload, top Bingsu with crumbled donuts in flavors like glazed, chocolate, or powdered sugar.
Macarons– Brighten up Bingsu with crushed French macaron cookies in pistachio, raspberry, or other flavors.
Meringues– For texture, sprinkle crushed meringue cookies over fruit or chocolate Bingsus.
Marshmallow Fluff– Swirl marshmallow creme into vanilla, chocolate, or fruit Bingsus.
Granola– For crunch, add a layer of crunchy homemade granola.
More Savory Surprises
Bacon– For an unexpected twist, crumble bacon over maple or chocolate Bingsu.
Pretzel crisps– Crush chocolate covered pretzel crisps over chocolate or caramel Bingsus.
Potato chips– Try unexpected chips like jalapeno, salt & vinegar, or barbecue.
Popcorn seasoning– Shake on flavors like ranch, nacho cheese or chili lime.
More Seasonal Toppings
Peppermint– For winter, add crushed candy canes or peppermint patties.
Cocoa– Freshly grated dark chocolate over peppermint Bingsu.
Caramel apples– For fall, dice caramel apples over cinnamon Bingsu.
Cranberries– Fresh or dried cranberries add festive flavor to fall and winter Bingsus.
Lemon curd– Swirl tart lemon curd into summery blueberry or peach Bingsus.
Lavender– For spring, add dried edible lavender buds or lavender syrup.
The options are endless! Use seasonal produce and your wildest imagination to invent unique Bingsu topping combinations.
Unexpected Proteins
Yogurt– For tangy flavor, swirl in yogurt varieties like Greek, honey, or coconut.
Mascarpone– Dollops of rich, creamy mascarpone cheese add decadence.
Ricotta– For an Italian twist, add creamy ricotta cheese with berries or chocolate chips.
Peanut butter– Swirls of nutty peanut butter work in both sweet and salty Bingsus.
Nutella– For chocolate overload, drizzle the hazelnut spread over banana or berry Bingsus.
DIY Toppings
Homemade chocolate ganache– Melted chocolate and cream for rich chocolate drizzling.
Homemade caramel– Cook caramel from scratch and pour over Bingsu while still warm.
Roasted nuts– Toast pecans, almonds, etc and sprinkle for crunch.
Candied ginger– Make your own ginger candy at home and add ginger kick.
Herb syrups– Infuse simple syrup with fresh herbs like basil, mint, or lavender.
Alcoholic Options
Boozy fruits– Soak berries in vodka, rum, or amaretto for grown-up Bingsu.
Liqueurs– Splash Baileys, Kahlua, or fruit liqueurs over ice cream Bingsus.
Wine– Swirl red or white wine into berry, peach, or melon flavored Bingsus.
Beer– Add unique flavors with splashes of stout, fruit beer, or cider.
The possibilities are endless when you think outside the box! Bingsu is the perfect canvas for your most creative toppings ideas.
How to Choose the Right Toppings
With endless options to choose from, how do you select the perfect toppings for your Bingsu? Consider these factors when curating your ideal mix:
Flavor Profile
Choose toppings that complement each other and the base Bingsu flavors. Try fruit with yogurt or coffee with chocolate. Also balance sweet and acidic flavors.
Textures
Aim for an appealing mix of textures like juicy fruit with crunchy nuts or chewy mochi. Contrasting textures make Bingsu extra interesting.
Dietary Needs
Accommodate food allergies or diets by selecting safe ingredients. Dairy-free options include sorbet, fruit, nut butters, and roasted nuts or seeds.
Visual Appeal
Toppings add vibrancy, so opt for a range of eye-catching colors to create a beautiful Bingsu.
Balancing Flavors
Bingsu is all about harmony. Follow these tips:
Mix sweet and tart fruits to balance flavor
Add creamy elements like yogurt or mascarpone to complement crunchy nuts
Drizzle sparingly with strong flavors like chocolate or caramel sauce
Taste as you go to achieve the perfect flavor balance
Making Your Own Toppings at Home
The best way to control quality and customize flavors is to make your own Bingsu toppings at home.
Fruits
Wash, cut and store ripe fruits like mango, berries, melon and pineapple to have them ready for spontaneous Bingsu cravings.
Sauces
Whip up homemade caramel, chocolate ganache, fruit purees or nut butters. The Yucoo machine can help blend nut milks for dairy-free bases.
Baked Goods
Make cookies, brownies, or cake bites and store in the freezer. Pull them out to top Bingsus for the ultimate dessert!
Candied Nuts
Coat almonds, pecans or walnuts in egg whites and sugar or spices and roast for crunch.
Mochi
Prepare chewy homemade mochi rice cakes using Yucoo machines to create smooth, properly cooled rice for forming rice cakes.
Flavored Syrups
Infuse simple syrup with fresh herbs, coffee, spices or teas. The options are endless for homemade syrups.
Conclusion
Bingsu toppings elevate shaved ice from a simple treat into an artful dessert bursting with flavors, textures, and colors. Whether you stick with classic tried and true combos or branch out into creative uncharted territories, the options are endless once you embrace the topping fun. With the perfect shaved snow ice base from your Yucoo Bingsu machine, craft your Bingsu masterpiece and explore new topping possibilities. Let your imagination run wild and refresh your tastebuds with each chilling creamy bite!